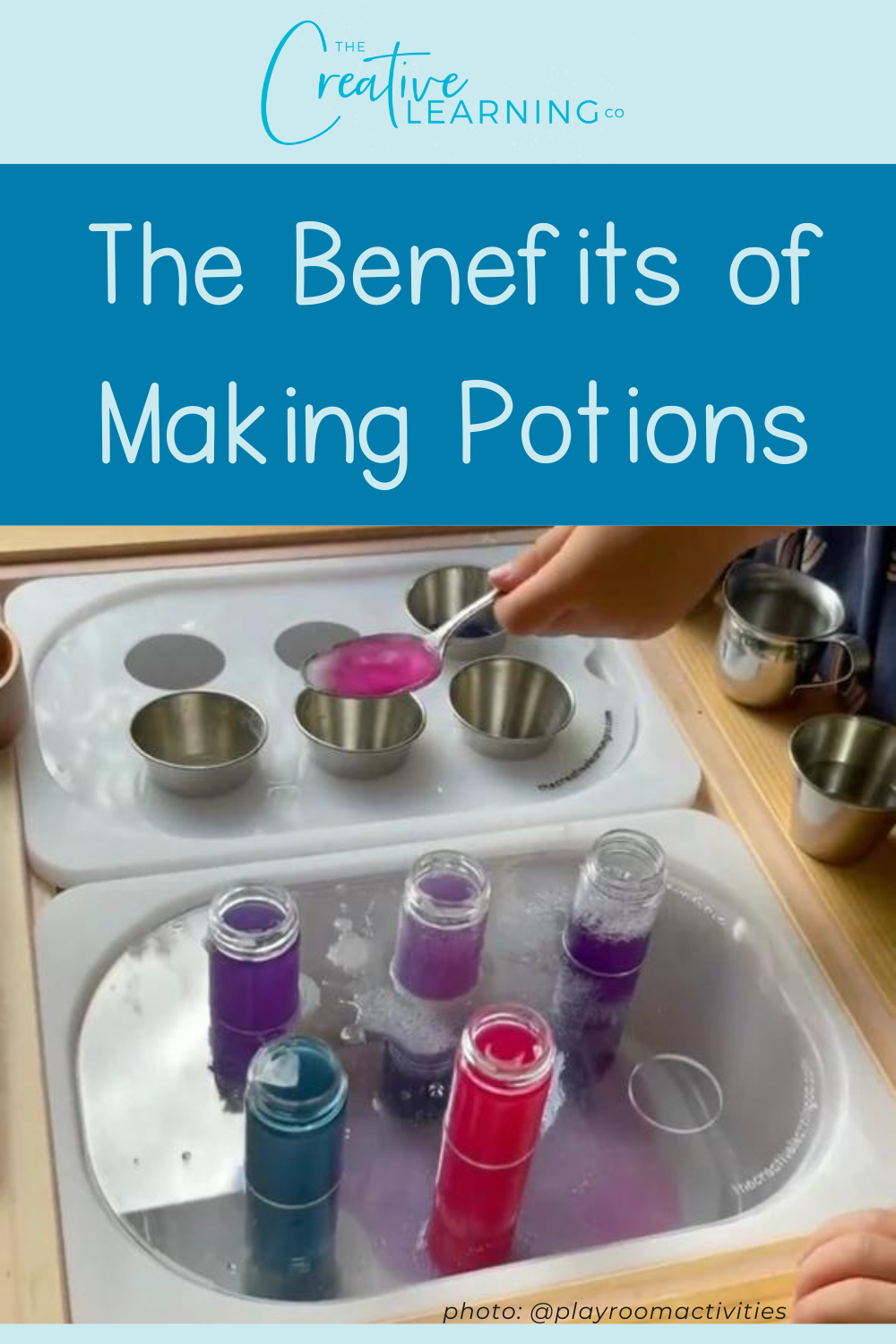 The Benefits of Making Potions
This post may contain affiliate links, which means I'll receive a commission if you purchase through my links, at no extra cost to you. 
The Potion Board™ is one of our most popular boards to date, and a Creative Learning Co.™ original design!  The versatility of this Learning Board™ allows for hours of fun. The Potion Board™ supports open-ended play, encouraging your child to take risks, experiment with new materials, and learn about cause & effect. What true "hands-on" learning is all about!
                                                                                 photo @bubblesandbellylaughs
How to Get the Most Out of Your Potion Board™ 
When you first receive your Potion Board™ you may be wondering what other ways you can use it besides just potion play. You will be amazed at what your child comes up with!
A few examples of using it to its fullest potential:  
Fill tubes with dry sensory 

fillers

like rice or beans  

Create mini sensory bottles 

Mixing potions by transferring liquids + adding colored water

Scoop and pour dry materials  

Color sorting activities

Fine motor practice taking the caps on and off of the tubes
You can keep things interesting by offering new and fun tools, fillers, or materials for your child to work with. Find a list of some of our favorite sensory play resources in The Creative Learning Co.™ Amazon Shop. 
Although this board is loads of fun all on its own, it also pairs well with several of our other Learning Boards™, offering even more ways to play and space to explore: 
We love seeing all the different ways your kids are using the Potion Board™! From sensory play to cause and effect, the new ideas your creative little ones think up never cease to amaze us.  
                                                                                photo: @bubblesandbellylaughs
Support Your Child's Brain Development  
Open-ended play and sensory play are two incredible ways to support your child's development! The benefits far outweigh the mess your little explorer will create as they make new potions and experiment with different sensory activities and toys.  
Just a few of the many skills your child will learn while using their Potion Board™ include: 
Sensory Play 

Fine Motor Development 

Pouring, Transferring, and Mixing Skills 

Cause and Effect 

Open-Ended Exploration 

Collaboration and Communication when playing with another peer 
You can learn more about all of the amazing benefits of open-ended play in our blog post, The Importance of Open-Ended Play! 
Learning Through Play 
Are you ready to open the door to play-based learning for your child? If you're unsure of where to start, the Potion Board™ is a great versatile option to get you started on the right track. You'll be amazed as you watch your child explore, create, examine, and learn through sensory play. Order your new Learning Board™ today!